ABOUT BROOKSHIRE
Brookshire is an age-qualified community where you can continue to enjoy an active, independent lifestyle. Join your friends and neighbors in our social and recreational lodge overlooking a three acre lake. The lodge offers game tables, a lounge and reading area, a library as well as a kitchen and banquet facilities.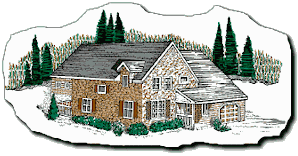 As you explore the walking paths along the lake and through the wetland area, which includes a rippling brook, you may see mallard ducks nesting in the rushes or an occasional wood duck among the aquatic plants. The fully stocked lake can be enjoyed by all fishing enthusiasts.
You can enjoy maintenance-free living all year-round, as Brookshire has lawn mowing and snow removal available to homeowners. The community of Brookshire requires residents to be at least 55 years of age. You may have one child,

at least 20 years of age living with you. Should you need to relocate to an assistant-living facility, you will have full equity in your Brookshire home.
At Brookshire, you will be living in a community designed, constructed and maintained by owners with a reputation for excellence and quality service giving you the confidence of knowing that you are living in a quiet, secure community.
---
Brookshire Age-Qualified Community
563 Brookshire Ave
Manheim, PA 17545
(717) 665-6679
Office Hours: Thursday 8:30 a.m. - 11:00 a.m.
©2004 Brookshire LLP. All Rights Reserved. Website by Web Tek Computer Company