Brookshire is a private, age-qualified community of custom-built homes conveniently located in a rural Lancaster County area. Brookshire has been carefully planned to insure a relaxed, secure and peaceful atmosphere.

In Brookshire, you will be living in a community created by owners with a reputation for excellence and quality service. Brookshire LLP is experienced in all phases of the planning, construction and management of retirement communities. Brookshire is operated and maintainted by the community owners, and reflects excellence in location, design and planning. Since Brookshire is a private community, you'll have the confidence of knowing that you are living in a quiet, secure community.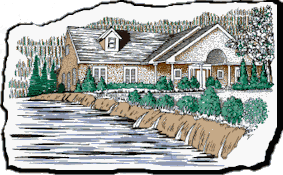 Feel free to browse through the rest of the web site. Brookshire's community page features a plan layout giving you an overall perspective of the community.
---
Brookshire Age-Qualified Community
563 Brookshire Ave
Manheim, PA 17545
(717) 665-6679
Office Hours: Thursday 8:30 a.m. - 11:00 a.m.
©2004 Brookshire LLP. All Rights Reserved. Website by Web Tek Computer Company